Become a Sponsor of Twila Jean Vintage!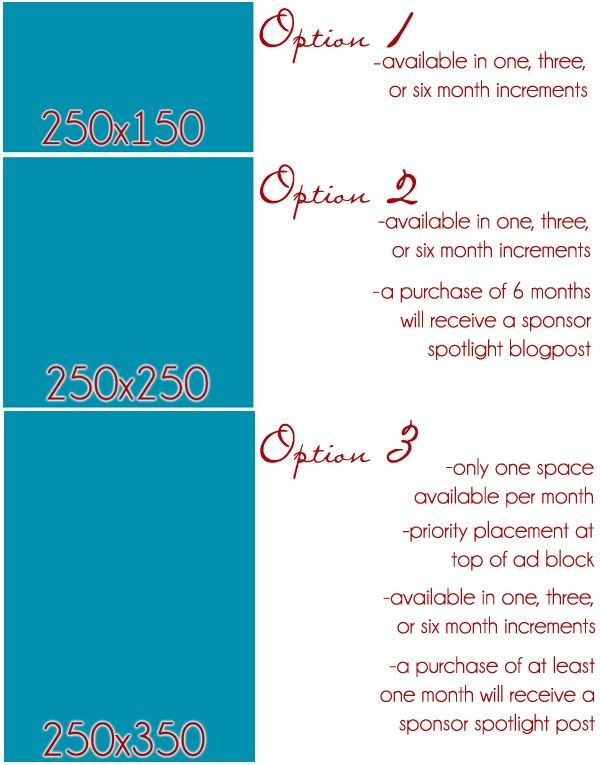 TwilaJean.com
is a vintage lifestyle and fashion blog, that is viewed monthly by over 19,000 women, mothers, teens, and even a few men! It has over 1300 blogger based followers and that number grows daily, as the Twila Jean continues on in it's second year of blogging.
If you feel your product is targeted towards my readers and would like to advertise on my space here, please email me at
its.twila.jean@gmail.com
Ad space is varies in size from 250x150 pixels up to 250x350 pixels and is available for one, three, or 6 months at a time, with exceptionally reasonable rates. I take new advertisers on the first of every month!
Sponsor Spotlight: Sponsors who meet the requirements above will be featured in individual posts spotlighting their online shops, sites or blogs.
Giveaways: Sponsors have the opportunity to host a giveaway on the blog. I offer one space for giveaways per month, so email early to secure your spot.
Reader Discounts: All sponsors have the opportunity to offer promotional discounts to readers.
Outfit Post: On occasion sponsors have sent me an article of clothing, or accessory from their shop. I always feature a style post on this item, and on several occasions have arranged full photoshoots with the piece. I am more than happy to do this for your shop if you are interested. Under certain circumstances it is possible to trade merchandise from your shop or store in lieu of payment for ad space.