One of the fabulous things about living in a small town, is that you know all the small town people. If you are an extrovert like myself that means you know a lot of business owners too and you are not above asking favors of them. This happens to be true of Moe's Barber Shop in Vancouver. I asked Carrie, the owner to let me recreate a pin-up cartoon I came across and with the help of photographer Jeff Mawer we made the cartoon come to life. Toma was my co-super-model of the day, and I think he pulled off the perverted barber look quite well.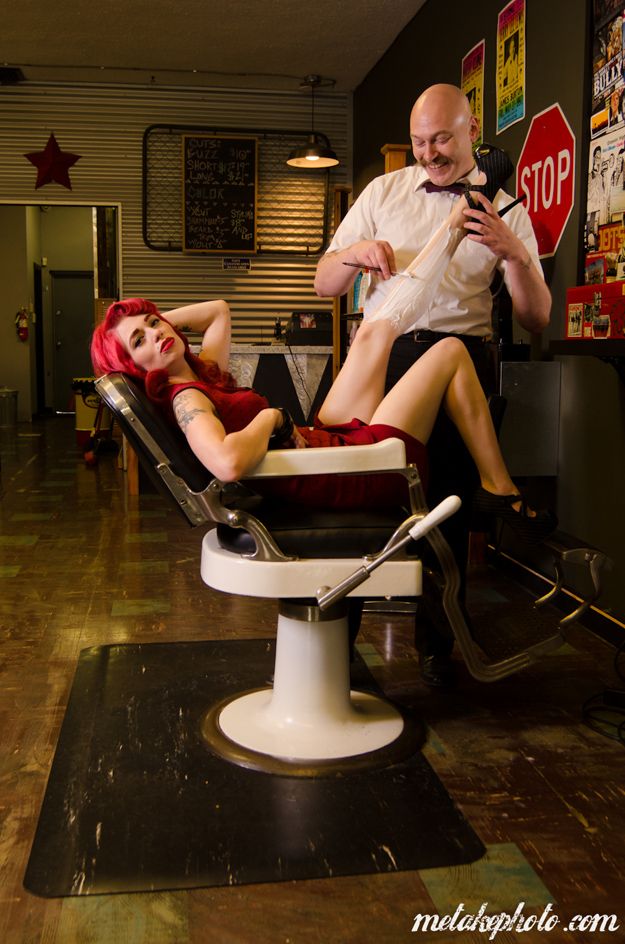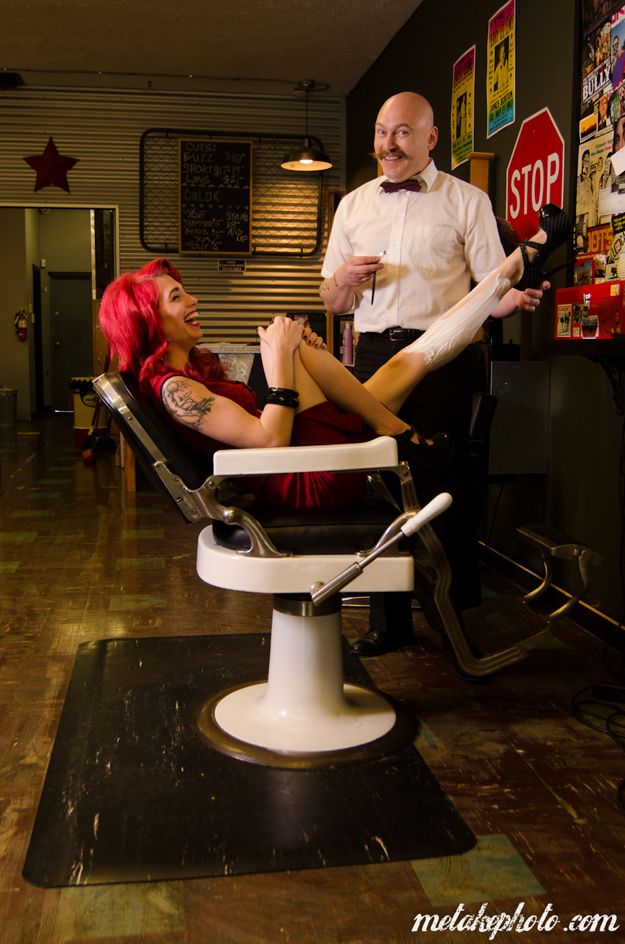 Here is the original image I found for reference and inspiration of this shoot.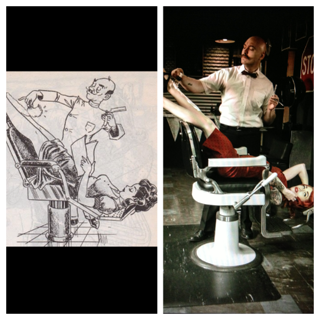 I am so happy this photo shoot came together so well, and I am thankful for everyone who helped pull this off!