Recently I worked with Sourpuss Clothing to produce a shoot along side my daughter wearing a newly release set of items. We got to strut our stuff on the river side in the Bee Mine dresses for both Mama and daughter. Margaux is quite the diva and was incredibly hard to shoot... but all her unrealistic demands aside we managed to capture a few great shots that I truly treasure.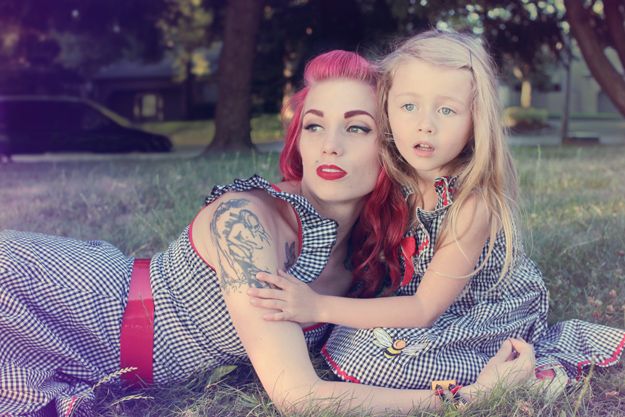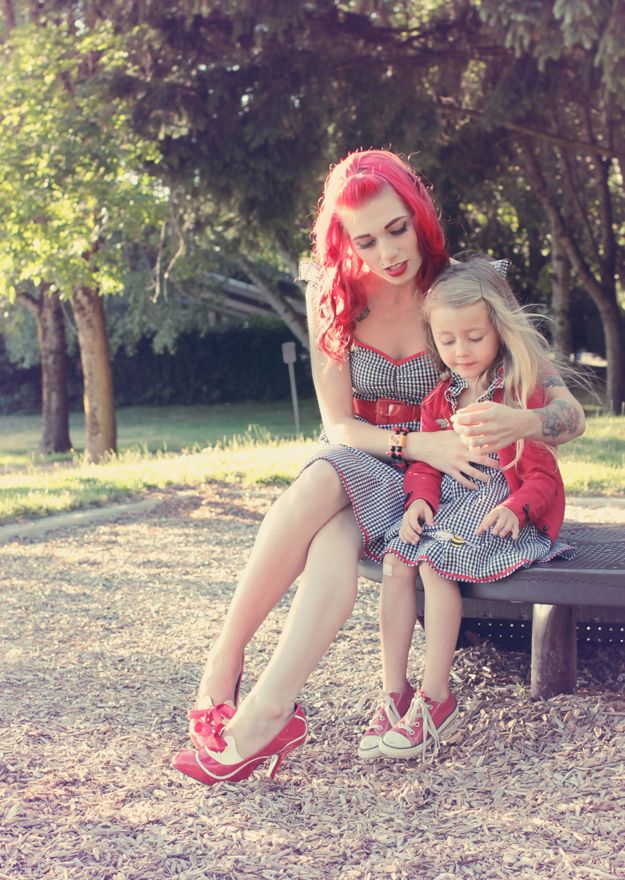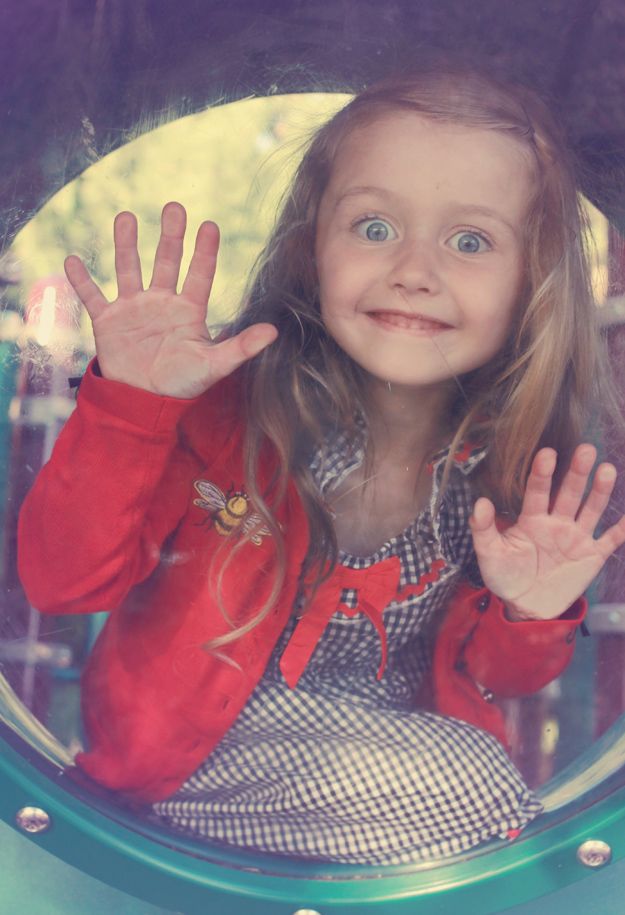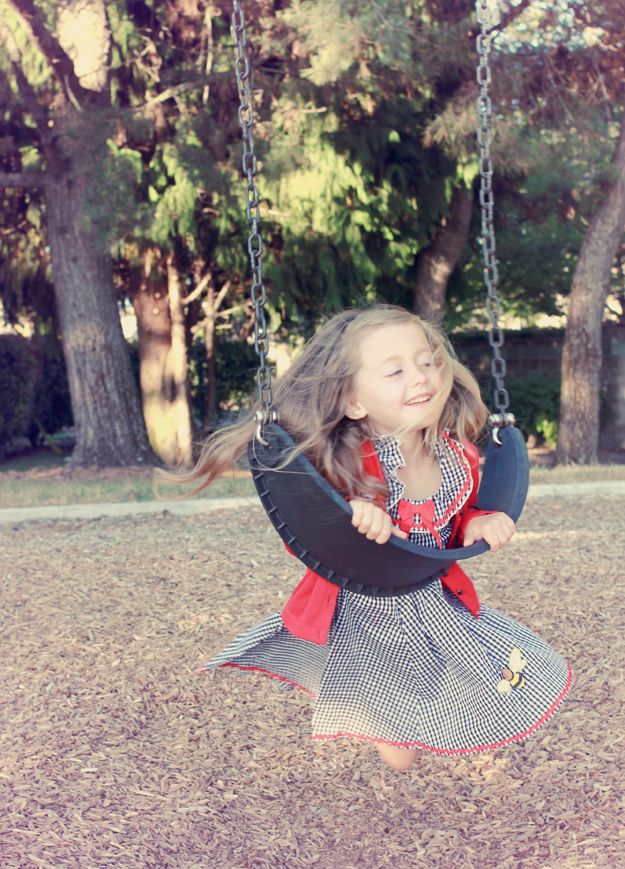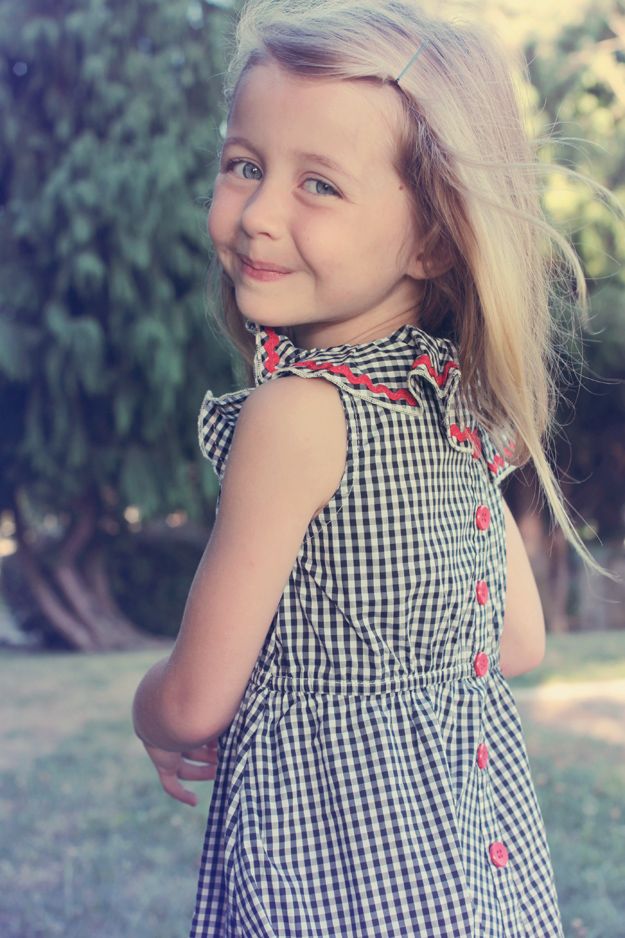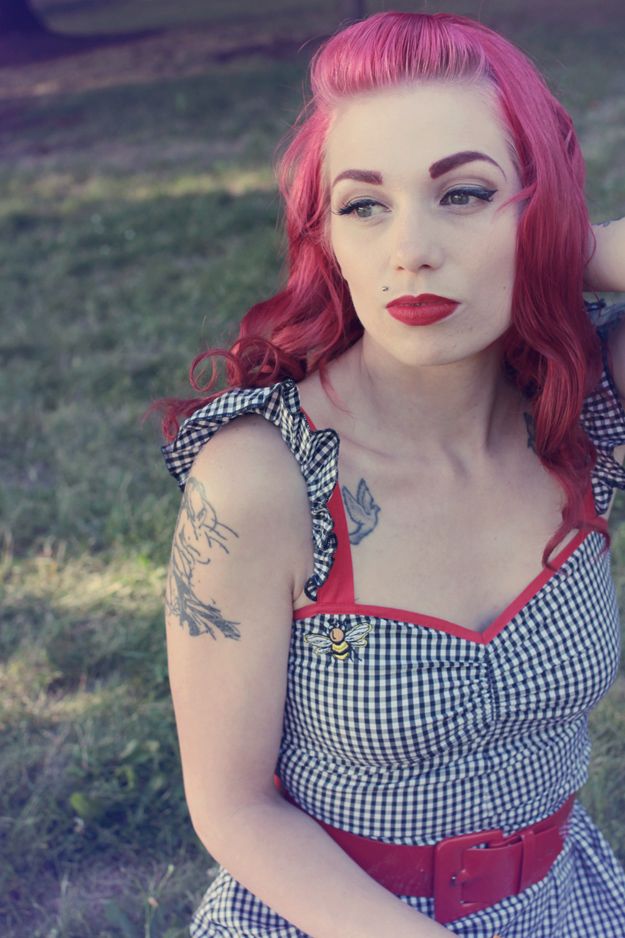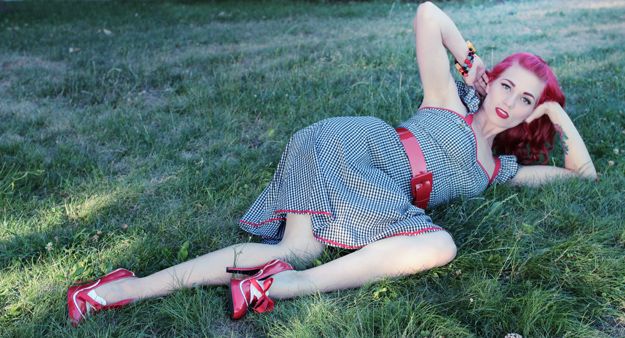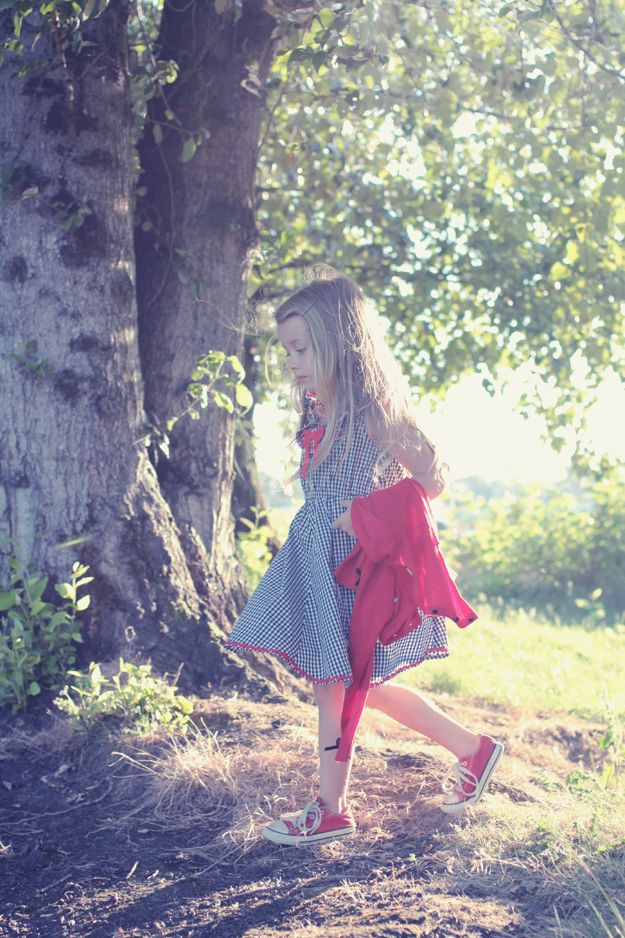 It's been hot as Hades here and these pinafore style dresses are super lightweight material so they have quickly become go to staples in our summer wardrobe. But honestly my main obsession lies in the cute little bumble bee cardigan that pairs with the dress. The little bows at the cuff??? Are you kidding me with this cuteness! Margaux loves the sweater too, but she is going through a princess phase at the moment and only wears dresses and proclaimed to me "Mom! Im a rockabilly princess!" Ha!
The whole thing reminds me of the mid-50s Family Circle magazines, where the fashion ads always featured a mother in a fabulous dress with her daughter donning matching threads. I think its a trend that would be lovely to revive!