I know my posts are a tad bit jumbled. I know that makes me a sub par blogger, and I know it messes up the super zen flow I have going on here... But here you are, the last leg of my vintage buying road trip. We woke up early in Walla Walla, Washington (mouthful) and hit some thrift stores before hitting the pavement in route to Milton-Freewater. I am not sure if Milton or Freewater reside in either Oregon or Washington, as the state lines were starting to blur at that point, but they are somewhere in the Northwest I promise. This town (erm.. towns) has the most amazing public pool I have ever seen. Two story tall water slides, fountains, wading pools.. everything pool related you can imagine!
I busted out my fabulous 1950s turquoise swimsuit that I got in a trade, and hit the deck.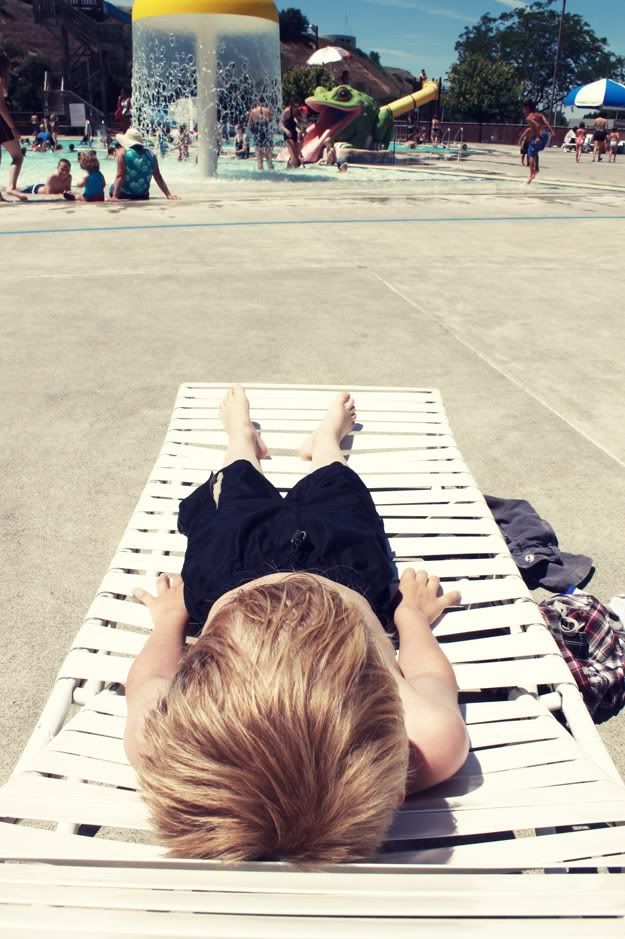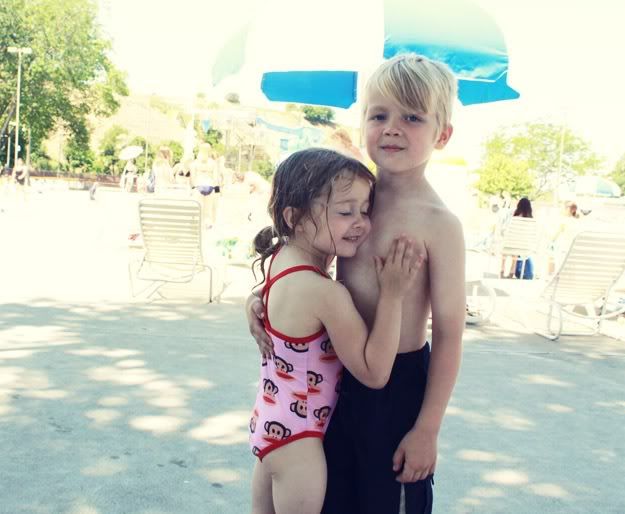 The entire trip was made worth while with my acquisition of this fabulous 6 foot tall pom pom aluminum christmas tree. I have been hunting for this tree for nearly 2 years. I am so happy that this holiday season it will be standing proud in my little brick duplex!
I also scored some dinner plates in the Salem North Star pattern which I am thrilled about. I sense a new collection coming on!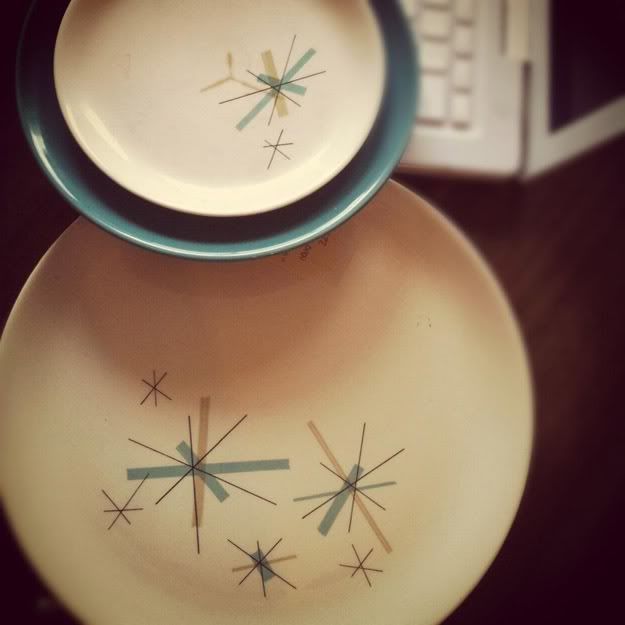 After leaving the pool the rest of the trip is kind of a blur of crying children, hot weather, and cowboy towns... so we drove through the night to come home and sleep in our own beds. Overall it was phenomenal trip and I am so thankful I was able to take it!