I went to Viva Las Vegas. I didn't take more than a few cell phone pictures. I wasn't wildly impressed. I didn't get the chance to attend a lot of events. All in all I made one bad vintage blogger over the weekend.
What did happen while I was wandering the car show and shopping the vendors, was a chance meeting with The Satorialist himself, Scott Schuman.
I am more than slightly excited, and completely honored to have graced the pages of his magnificent fashion blog! Drinking my Viva boot of slushed alcohol and all!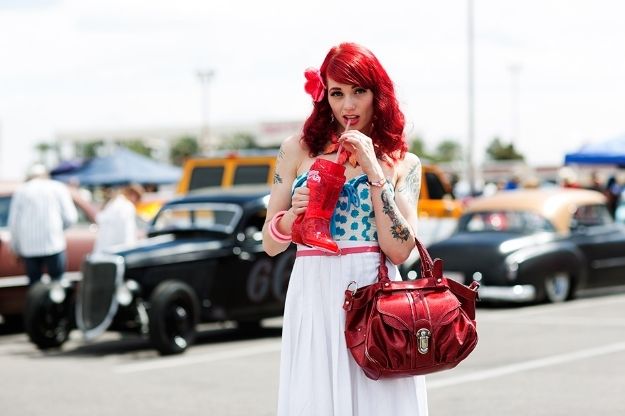 My entry can be found by clicking here, and there are several other amazing vintage inspired ladies from the car show to the pool party. It's a decadent display of the weekend, one I am thankful I got to be a tiny part of!